Instructors and Therapists
Jeanette Harris (Owner)
Pilates, Yoga, Licenced
GYROTONIC

® and

GYROKINESIS

® instructor, Certified Personal Trainer and Fitness Coach, Reflexologist and Cranial Sacral Practitioner.

Jeanette, is the owner of Total Body Wellness Pilates and Fitness LLC. Previously an actor, dancer and choreographer, Jeanette has worked in the movement & wellness Industry for over 30 years as a personal trainer, group exercise instructor, yoga instructor, wellness coach, Pilates Program Director, Fitness Director and Health Club Manager. She is certified by the American Council on Exercise as a Personal Trainer and a Health and Fitness Coach. She holds a Pilates mat certification from the Physical Mind Institute and has completed a comprehensive Pilates teacher training in Pilates Studio & Equipment Technique Levels 1-5 through Core Dynamics Pilates in Santa Fe, NM. Jeanette is certified to teach Pilates by the Pilates Method Alliance and is licensed and certified to teach the GYROTONIC® and GYROKINESIS® method through GYROTONIC® Headquarters in Miami, FL. Jeanette is  a certified Reflexologist and   a Cranial Sacral Therapist having studied at the Upledger Institute. She is also an advocate of Redox Biochemistry which has been shown to impact genetic expression.  Jeanette is a member of the International Dance Exercise Association, The Pilates Method Alliance, the International Association of Yoga Therapists, The Reflexology Association of America and was a previous Visionary Board Member for the International Council on Active Aging. Jeanette sat on the Senior Advisory Board for the Albuquerque Department of Senior affairs for three years and is an Advisory board member for the Central New Mexico Community College Fitness Technician program. She has also been a continuing education provider for the American Council on Exercise and is a certified FIFA Referee. Jeanette collaborated on a white paper based on Environmental health for the Journal on Active Aging and was a contributing columnist for the Village Vision magazine in Los Ranchos de Albuquerque. She also has worked extensively with The Wellness Council of Arizona to bring a healthy lifestyle to employees at their work. Jeanette works  with men, woman and children of all ages and fitness levels as well as people with special needs and injuries. Besides being a wife and mother to her two adult boys, Jeanette considers helping people lead healthy, happy and pain free lives to be her calling.
---
Molly Cowan
Studio Assistant, Mat Work Substitute Instructor
Molly Cowan is a New Mexico native.  Having returned in 2015 after a decade of travel, Molly is now the mother of a 3 year old and loving the adventures life is bringing every day. Molly has been involved with various types of movement throughout her life from gymnastics and dance, to yoga and karate. Molly found Pilates when experiencing back and neck pain and fell in love.  After working with Jeanette privately, Molly decided to deepen her Pilates studies and joined the Total Body Wellness Pilates Mat Work Teacher Training. Molly is loving her Pilates practice even more! "It is a joy for me to work with people along their own healing journey.  I find the practice of mind and body movement and connection vital to accessing our whole being."
---
Tina Panero
Pilates Mat Classes, Equipment Classes, Privates, Semi-Privates
Tina Panaro is a native of NYC who began taking dance lessons at the age of 4. After moving to Corrales, NM, in 2002 she was introduced to the exercise technique of Joseph Pilates in 2009 through Movement Studios and was hooked. Encouraged by Nancy Latuja, owner and director of Movement Studios, Tina enrolled in the studio's Teacher Training Program and became certified in the classical Pilates Program in 2016 after 560 hours of teaching, observing and training. She is certified in Mat and Apparatus levels 1-4 and shares the core teachings of Total Body Wellness. Tina has been teaching Movefit! classes, Barre.Cardio.Pilates, mat , Reformer classes and works one one with clients at Movement Studios since 2014. Because of her background in dance Tina is knowledgeable regarding the body system and it's function and loves that Pilates can really make a difference in your health without taking a toll on your body as you exercise smarter, not harder, to discover your body's full potential of strength and flexibility. Tina is also an artist and singer.
---
Jennifer Street
Pilates Privates, Semi-privates, Group Equipment and Mat Classes
Jennifer Street has been teaching Pilates for over 18 years.  With her years of ballet training and ongoing study of the body,  Jennifer has holds a vast knowledge of anatomy and how the body works. She has worked as a physical therapy technician, studio owner, guest teacher and is now making her home at Total Body Wellness while continuing to train clients at her home studio.  Jennifer teaches all fitness levels of Pilates but has a special affinity for those people who have functional issues.
---
Richard Sertich
Pilates Mat Work, Pilates Mat/Caddy Class, Student Teacher Privates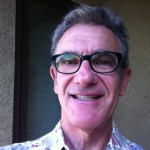 Richard spent many years as a city planner and vice president of a commercial real estate development company.  Today his interests are centered on teaching Pilates, starting a local community-based concierge business, and volunteering for several non-profit organizations. Richard is an accomplished mountain biker and road cyclist.  When not riding he is a  rock climber, cross country skier, snow shoer and hiker/trail runner.  His indoor activities include studio cycling, yoga and strength training.  For Richard, "Pilates is the one activity that I have found is integral to my overall health and fitness.  Over time I have found that Pilates is not just a foundation for daily activities, but also provides significant support for all of my sports.  Pilates provides a total body workout for strength, balance and muscular development and I plan to practice Pilates for the rest of my active life."  Richard is a certified Level I – IV Pilates Matwork and Level I-III Cadillac/Reformer Pilates instructor and is continuing his Pilates equipment training at Total Body Wellness.  Richard teaches private and group Pilates at Total Body Wellness studio, employee wellness programs, and local senior centers.  He has experience in teaching for all levels of abilities and fitness (fit active adults, the general population and active seniors).  He is an ardent believer in teaching basic functional exercises so that his students receive individualized practical exercises and techniques to help develop healthy and strong bodies for managing their everyday tasks.  His teaching style is focused on proper form, control and execution of exercises specifically developed for the individual needs of each student.  
---
---