GYROTONIC®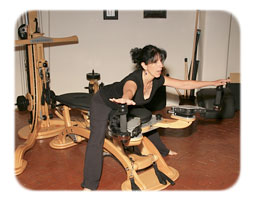 Juliu Horvath created GYROTONIC® equipment and exercises after many years of intense study and self-exploration. This unique system offers the same benefits also derived from yoga, dance, gymnastics, swimming and tai chi, but is not derived from these exercises modalities.
GYROTONIC® methodology allows users to stretch and strengthen muscles, while simultaneously stimulating and strengthening connective tissues in and around the joints of the body.
These exercises are synchronized with corresponding breathing patterns and thus
enhance aerobic and cardiovascular stimulation
promote neuro-muscular rejuvenation.
GYROTONIC® exercises offer complete freedom of movement.
Exercises are performed on the Professional Pulley Tower, and the system is fully adjustable and can meet the needs of many people with varying body types and levels of strength. The even and constant resistance in the handle unit and pulley tower, completely eliminates the jarring that takes place at the beginning and end of exercises performed on conventional exercise equipment, when many injuries occur.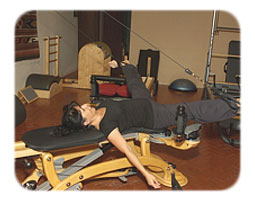 The circular, spiraling and undulating movements that characterize the GYROTONIC EXPANSION SYSTEM® help to:
increase the functional capacity of the spine,
contribute to a spherical and three-dimensional awareness,
increase equilibrium.
At Total Body Wellness Pilates and Fitness, we offer GYROTONIC® private sessions and GYROKINESIS®, the mat version of this form of exercise on Friday mornings at 10am.
GYROTONIC and GYROTONIC EXPANSION SYSTEM are registered trademarks of Gyrotonic Sales Corp and are used with their permission.
For more information on GYROTONIC® and to see video footage of Julio Horvath, please visit www.gyrotonic.com